---
---
Spring update 2014
Here is the list of features which will be released with the update.
Boss battle in Solahmar:
A new boss battle for level 70 and above was added to Solahmar. Visit Soultaken Island and challenge Ak'ra'thes in the triple pyramid to gain a brand new hit armor set.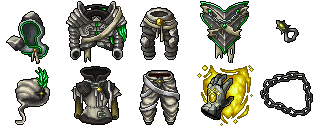 In addition you can get the Brute Force or Leveller as new hit weapons.

New island for high-level characters: Ephialtis
The new island is for all characters of level 105 and above
...
Read more »
Views: 1709 | Date:
2014-05-21
| Rating: 0.0/0 |
Comments (0)
Latest Posts in the Forum
Latest videos
Latest photos in the Gallery