Main
»
2012
»
June
»
22
» Double EP event
---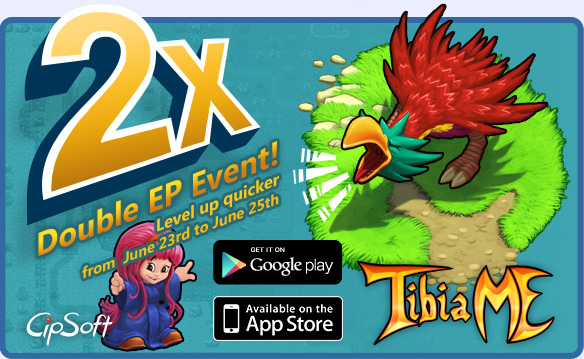 On June 19th, all game worlds were moved to a new server location.
As a compensation for the long downtime we would like to celebrate a special event with you. Experience like you never got before!
From June 23rd until June 25th, the experience you will gain will be doubled. Don't miss your chance and go hunting!
Category: TibiaME News | Views: 929 | Added by: Mkiller | Rating:

0.0

/

0